Vehicle theft is a serious problem all over the world. Introducing iWatcher GUARD, an advanced immobilization unit that ensures that the right drivers remain behind the wheel, and that car thieves are simply left behind.
Car theft is a problem in both the private and commercial sectors. Fleet managers and car owners are constantly on the lookout for proven high-quality theft deterrence solutions. This is where Spetrotec's iWatcher GUARD comes into play.
Immobilize Wisely
iWatcher GUARD is a cellular-based immobilizing security system that prevents unauthorized drivers from igniting and driving specific vehicles. This vehicle protection solution comes with an illuminated keypad for driver code identification. Car fleet managers can opt to change the vehicle's keypad code remotely via SMS or via the central control center.
iWatcher GUARD also comes with a wired/wireless miniature engine cut-off unit. The engine cut-off unit (or multiple units) prevents the engine from running if an unauthorized driver enters the wrong code. Resembling an original part of the vehicle, the wireless cut-off unit is unobtrusive and very hard to locate.
Always in Control
iWatcher GUARD also functions as a control unit, which provides online tracking for cars and trucks. The solution utilizes GPS to lock on to vehicles coordinates and uses the GSM cellular network for controlling and monitoring the vehicle status via 2G, 3G, 4G and future 5G cellular networks. iWatcher GUARD also incorporates a flexible I/O signal, and meets strict automotive standards for durability, power consumption and temperatures.
More than Immobilization
iWatcher GUARD connects to a user-friendly control App, which enables users to control the unit remotely and receive essential vehicle data and alerts. By using the application, users can remotely arm and disarm vehicle ignition, as well as remotely activate the vehicle siren.
App data include real-time vehicle location via an online map, speeding, tilt and tow events, ignition status (enabled/disabled) and vehicle status (driving/parking). App security alerts include vehicle theft attempts, illegal vehicle entrance and ignition, battery cut-off and wrong code typing. Alerts include location, date and time data – and can be sent to up to two mobile devices.
iWatcher GUARD – KEY BENEFITS

Advanced car theft protection

Real-time online map tracking

App and keypad for driver identification

Uses Fleet Management & Control Application (MABAT Online)

A wide range of data & alerts

Service mode (codeless ignition)

Allows remote keypad code change

Complies with strict automotive standards

Multiple I/O interfaces for monitoring & control

FOTA upgrade capabilities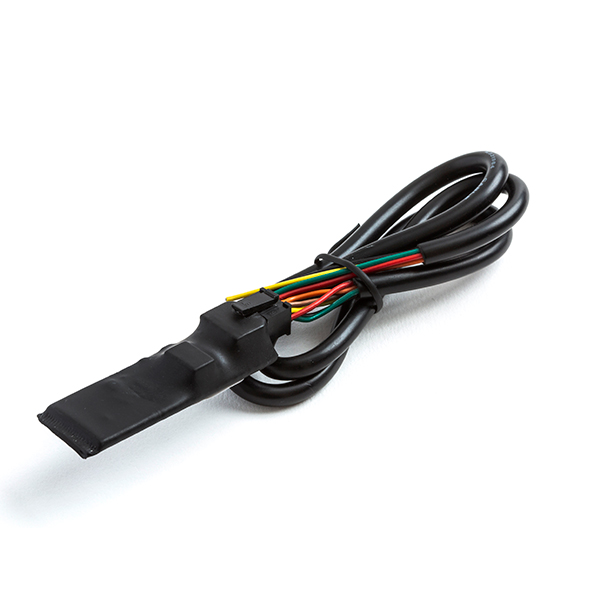 Wireless Cut-Off Unit is an intelligent theft-prevention engine blocker.
MORE DETAILS »