Mobile World Congress Americas 2018
MWC18 took place on September 12-14, in Los Angeles. The congress theme was "imagine a better future", and was dedicated to the mobile industry, its trends, technologies and influences on diverse business sectors. Nearly 1,000 companies from 112 countries worldwide were in participation.
Spetrotec participated in MWC18 as an exhibitor. As a leading global provider of mobile-based vehicle and asset protection solutions, Spetrotec engaged with leading businesses, distributers and tech professionals operating in today's fast-growing mobile industry.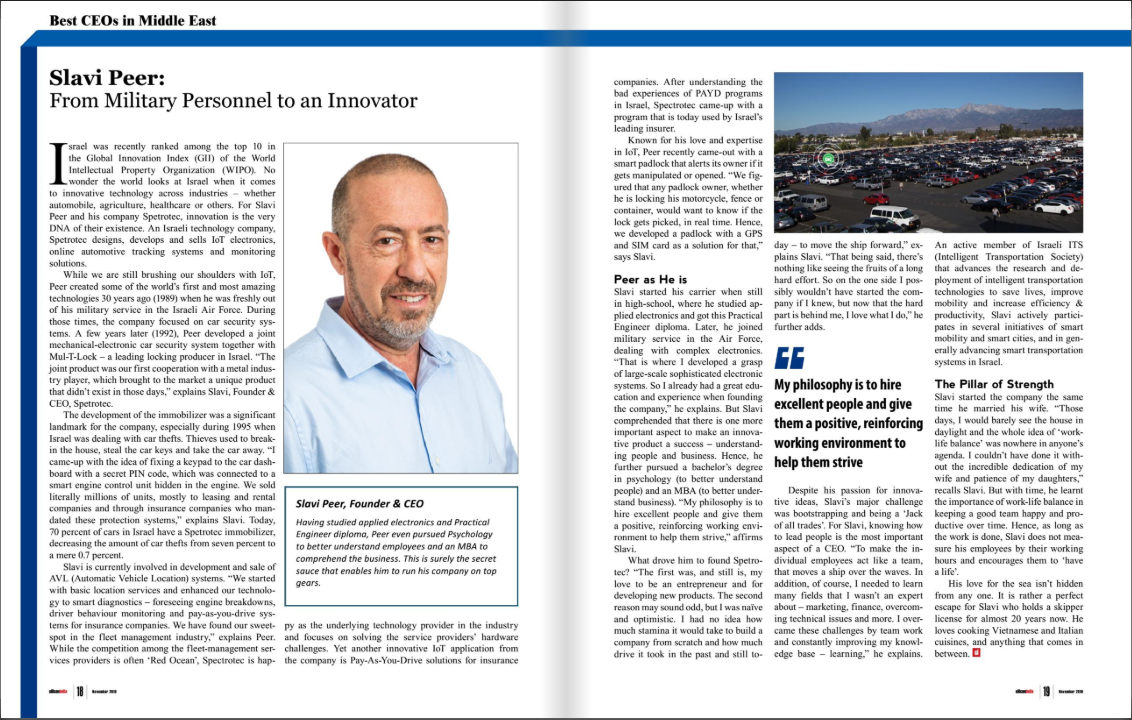 Expo Seguridad, which took place on May 7-9, in Mexico City, is the leading exhibition in Latin America in the field of security.
READ MORE »


Spetrotec participated in MWC17 San Francisco as an exhibitor, on September 12-14.
READ MORE »